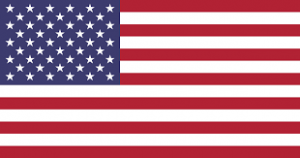 Madison Skylar Moman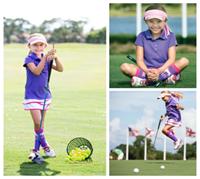 Madison Skylar Moman (born April 4, 2007) is an Elite American Junior Amateur Golfer. Currently she's 10 years old and has been competing competitively for over 4 years.
Top 10 Player in the World at 7, Top 23 at 8, Top 21 at 9,
and Top 13 at 10. Madison is 1 of 8 girls in The World
to have the best 4 year World Ranking average for Girls 10.
She has finished in the Top 3 over 80% of the time out of 150+ events. She's also one of few to finish in the Top 4 17 out of 17 Major U.S. Kids Regional Championships where she has WON four time, Runner-Up four times, 3rd Place three times and 4th Place six times. Now that's consistency!
Madison is also 2014 Georgia State Champion and 2016 Georgia State Runner-Up.
Madison also has 4-Hole In Ones. One in a tournament and three others in official practice rounds.
———————————————————————————————————————
Full Name: Madison Skylar Moman
Nickname: Mad Dog
Instagram: @madisonmomangolf
Date of Birth: April 4, 2007
Birth City: Jupiter, Florida
Home Club: PGA National Resort and Spa
Residence: Palm Beach Gardens, Florida
School/Grade: Timber Trace Elementary, 5th Grade Gifted
Graduation Year: 2025
Height: 4′ 6″
Weight: 58 pounds
Turned Junior Amateur Golfer: June 13, 2013
Lowest Score from 4,616 yards: 73 (18 Holes)
Lowest Score from 2,700 yards: 70 (18 Holes)
Putting Average: 1.67
Driving Average: 150 (with 190 as the longest!)
Hole in Ones: Four-within a 24 month period
Goals:
* To have fun and give back
* To have a putting average of 1.65 or less
* To have a driving distance average of 250 by 13 years old
* Get a Scholarship to go to College
* Become an LPGA Professional
* To design golf courses after LPGA
Other Highlights:
*Junior Ambassador, VGA Veteran Golfers Association
* Raised over $4,000 in 2014 with another golfing friend to help an ill friend at school
* Was 1 step away from Augusta with Drive Chip & Putt in 2015
* Helped raise over $25K+ in 2016 with 4 other golfing friends for Win Green Campaign.
* In Nov 2016 Golf Digest Full Page
*Won Overall Drive Chip & Putt Local 2016 for Girls 7-9.
* Has taken part with Scripps Charity Golf Tournament twice in 2016 and twice in 2017 to help raise over $224K+
SaveSave
SaveSave
SaveSaveSaveSave
SaveSave
SaveSave
SaveSave
SaveSave
SaveSave
SaveSave
SaveSave
SaveSave
SaveSave
SaveSave
SaveSave
SaveSave
SaveSave
SaveSave
SaveSave
SaveSave
SaveSave
SaveSave
SaveSave
SaveSave
SaveSave
SaveSave
SaveSaveSaveSave
SaveSave
SaveSaveSaveSave
SaveSave
SaveSaveSaveSave
SaveSave
SaveSave
SaveSave
SaveSave
SaveSave
SaveSave
SaveSave