The Tonight Show with Jimmy Fallon
PGA Tour stars Jordan Spieth and Jason Day team up with Jimmy Fallon against Madison & her buddies Aiden Dinani and Isaac Riches in a cross between Skee-Ball and mini golf.
Click on the pic to watch the clip from The Tonight Show.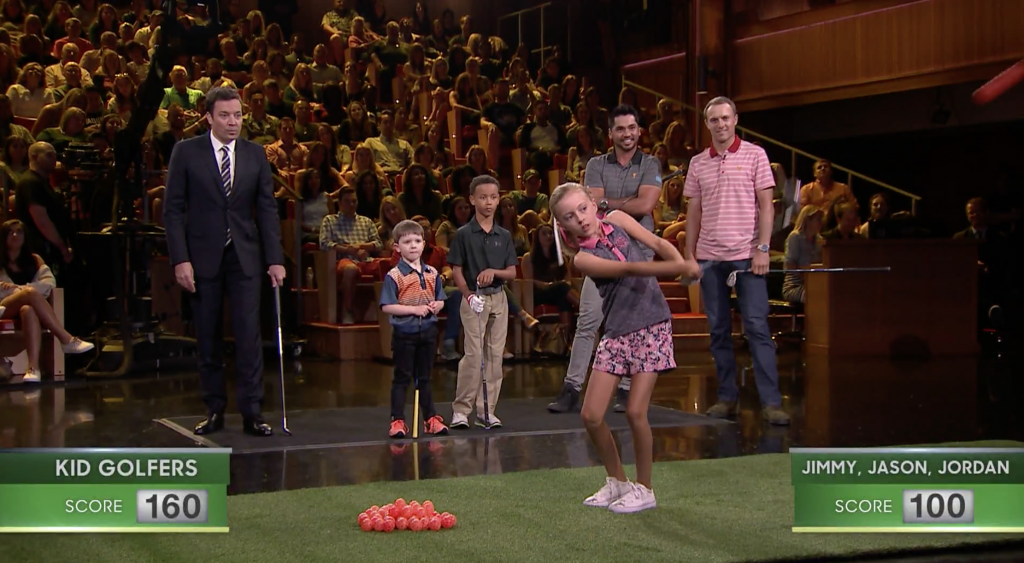 Golf Digest Magazine August 2017
Can Brooks Koepka defeat 10-year-old-Madison Moman in this golf challenge?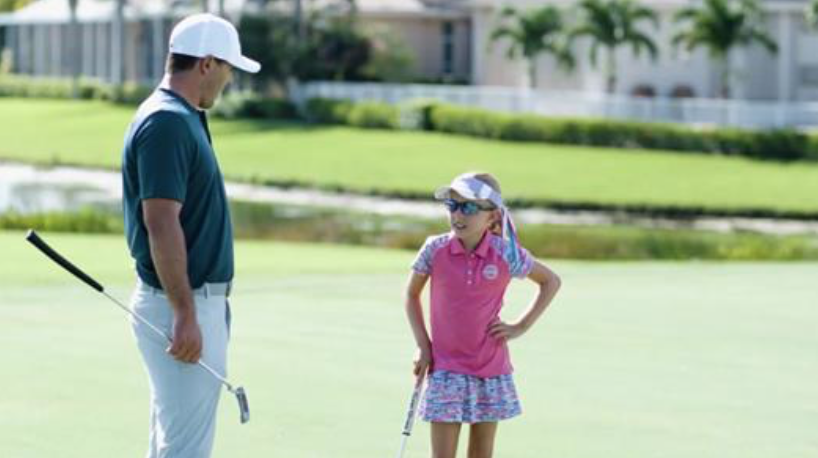 Golf Digest Magazine November 2016
Jupiter/Palm Beacher Magazine Summer 2015
Madison on WPBF with Ari Hait, June 2015
Madison on WPTV with Emerson Lotzia, December 2013